Diva?

Oh now you KNOW there's a lot more to a Diva than Beyonce says, honey. 'Cause these Divas aren't just hustling. They're running and blocking and tackling and kicking some major footballin' ASS.

Hmmm. This happens every time I start thinking about women's tackle football...I start daydreaming about all those badass women on the field and lose my train of thought. Now where was I?

Oh right. The DC Divas.

Yes, the season starts in April.
Yes, it is full tackle women's football.
Yes, you can buy game tickets at dcdivas.com.
Yes, you will get THREE FREE DRINKS with your $10 admission at the Divas' Kickoff Party THIS SATURDAY at 5pm. Everyone over 21 is welcome!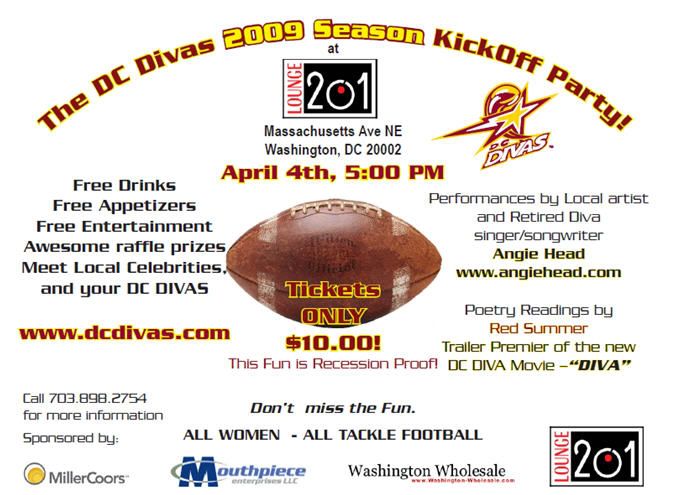 SATURDAY, APRIL 4
201 Lounge @ 201 Mass Ave NE
$10 - 5PM
Tickets at dcdivas.com



$10 entry fee includes:
Three FREE Drinks
Additional Drink Specials
FREE Passed Appetizers
And FREE Entertainment